3D Name Wallpapers
Get Your Name As A High Resolution 3D Wallpaper!
Welcome to 3D Names, this brand new version of our site is an all singing, all dancing new website and app that offers you amazing ultra high resolution 3D wallpapers for free!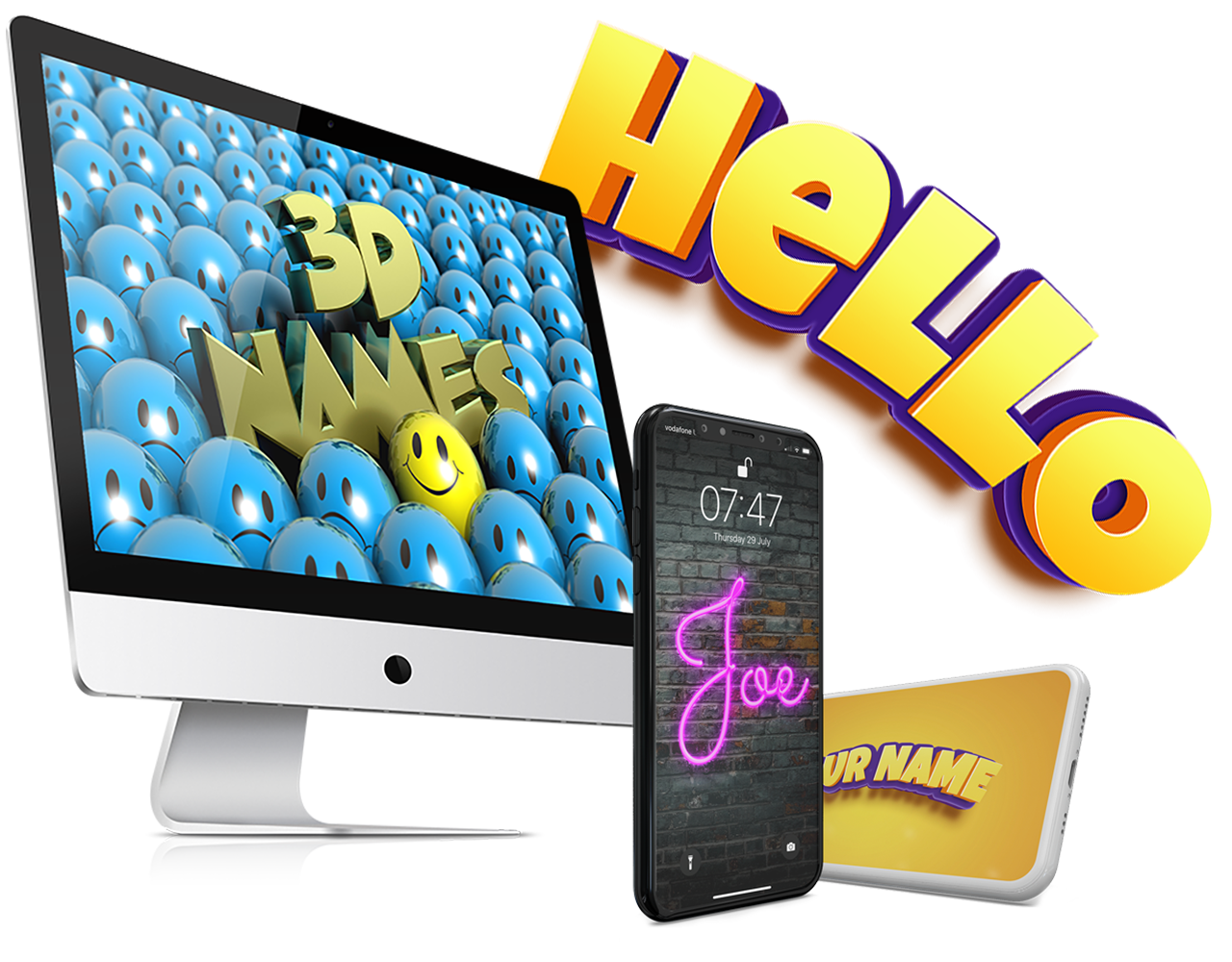 50+ Styles To Choose From
You might have already read that we have over 100,000 names to search from, but did you know that for the most popular names we have over 50 amazing styles to choose from!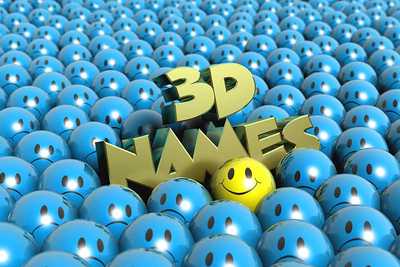 36 Mega Pixels!
Ultra High Resolution 6K Wallpapers
6K Wallpapers are 6000 x 6000 pixels in size... which is huge, that's 36 Megapixels of pure 3D awesomeness!
We now have 9 Wallpaper styles available in the new 6k sizes with over 100,000 searchable names to choose from, so if your name isn't on the list then you had better speak to your parents!
Try downloading some of the sample images and take a look at how detailed each one is... try setting it as your mobile background or use it as your desktop wallpaper on your gorgeous retina screen!
>> Try downloading the samples and take a look at how detailed they are!
3D Names Fundimentals
How 3D Names works?
Using our 3D Names App it could not be easier... download it now, and just follow these 3 easy steps:
Search for your name
Search our big library of over 100,000 names to see whats available for your first name.
Choose your wallpaper
See which of our 50+ styles your name comes in, and pick your favorite design
Watch Ad to download
To download for free just watch the advert, or complete the short survey... it's really easy
OMG!! I love 3D Names... I've literally had one as my wallpaper for the last 14 years. Pretty much the best site in the world! Ever! Period!
I love updating my iPhone and Macbook wallpaper with a cool 3D Name with my name on it, the designs are all super high resolution so look amazing with my retina screens.
Try it out now
🔎 Search for your name and see if we have a wallpaper for you!
Over 100,000 searchable names available in our database for you to instantly search for and download

Our servers contain Terabytes of images that available for you to search instantly, with over 12 million unique wallpapers in total!

Using our website you can search for your first name to see if we have it (we probably do!) and to download the wallpapers you need to either watch a small advert or complete a short survey... it's super simple!

3D Names are free to use in your personal or commercial projects, just make sure you read our licencing details.